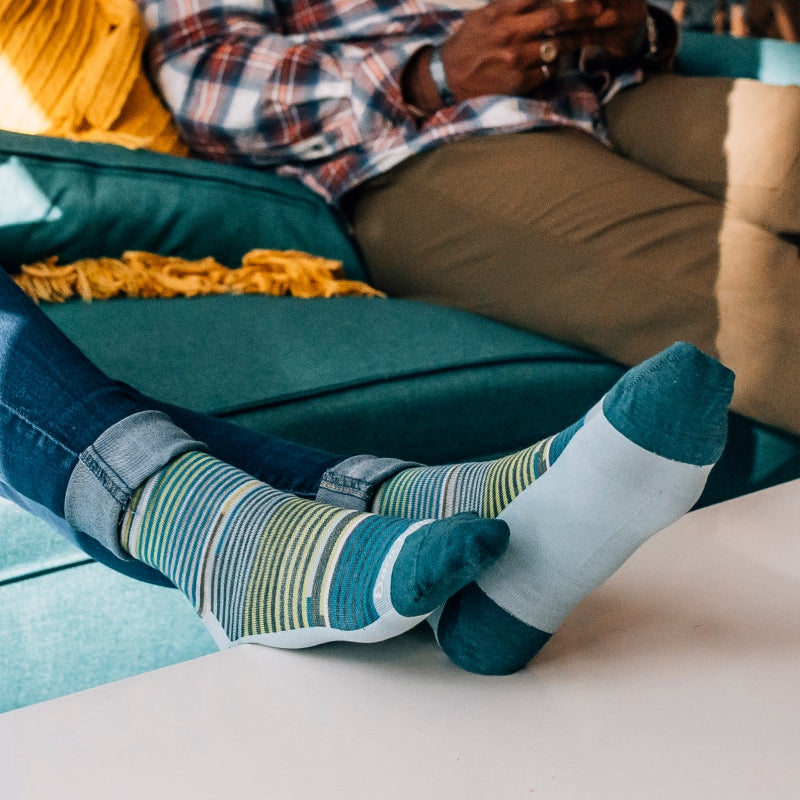 Valentine's Day Gift&nbspGuide
Find your match & pair up with socks that'll steal your heart.
★★★★★

I bought these as a Valentine gift for my wife and she loves them. Flowers last a week. These last a lifetime of kisses every week.

Christopher O.
★★★★★

My husband is very picky when it comes to socks. I bought him these as a Valentine's Day gift and he loves them. We will definitely be buying a few more pairs very soon.

Amber A.
★★★★★

Bought these for my husband, whose "wholly" socks I'm sick of seeing in the clean laundry pile. Best practical valentines present ever.

Rhea K.
★★★★★

Thank you for helping me score a big win this Valentine's Day! I got my hubs 3 pairs of socks, which he loved, and the freebie nail kit, which I think he loves even more. Darn Tough is my go to for guy gifts!

Elizabeth B.
★★★★★

A friend recommended I try these amazingly made with love cloud like socks. After seeing the price I was hesitant. I took a leap of faith and ordered a pair for my wife and I. We decided the moment we tried them that we will never wear another sock again. We even gave them as valentine's gifts!

Myndee M.
★★★★★

My wife has gone through several brands of socks and not found many comfortable, either too restrictive around the calf or always falling. So I bought her a pair for Valentines and she loves them. Loves the fit and feel, very comfortable. Thanks!!!

Sean H.
Perfect Pairs
If you find love, don't let go. If they pull on our lifetime-guaranteed socks, they won't let you go. #🧦couplegoals
Love's Not Guaranteed. Our Socks Are.
If you're looking to get lucky this Valentine's Day, pay attention to their feet. Hook them up with Merino Wool socks and thank us later for the gift idea. With a Lifetime Guarantee, our socks make for a thoughtful yet practical gift. Whether you're looking for a Valentine gift for him, gift for her, or matching couples' gifts, we've got you covered with potential love-sparkers in this year's Valentine's Day Gift Guide.