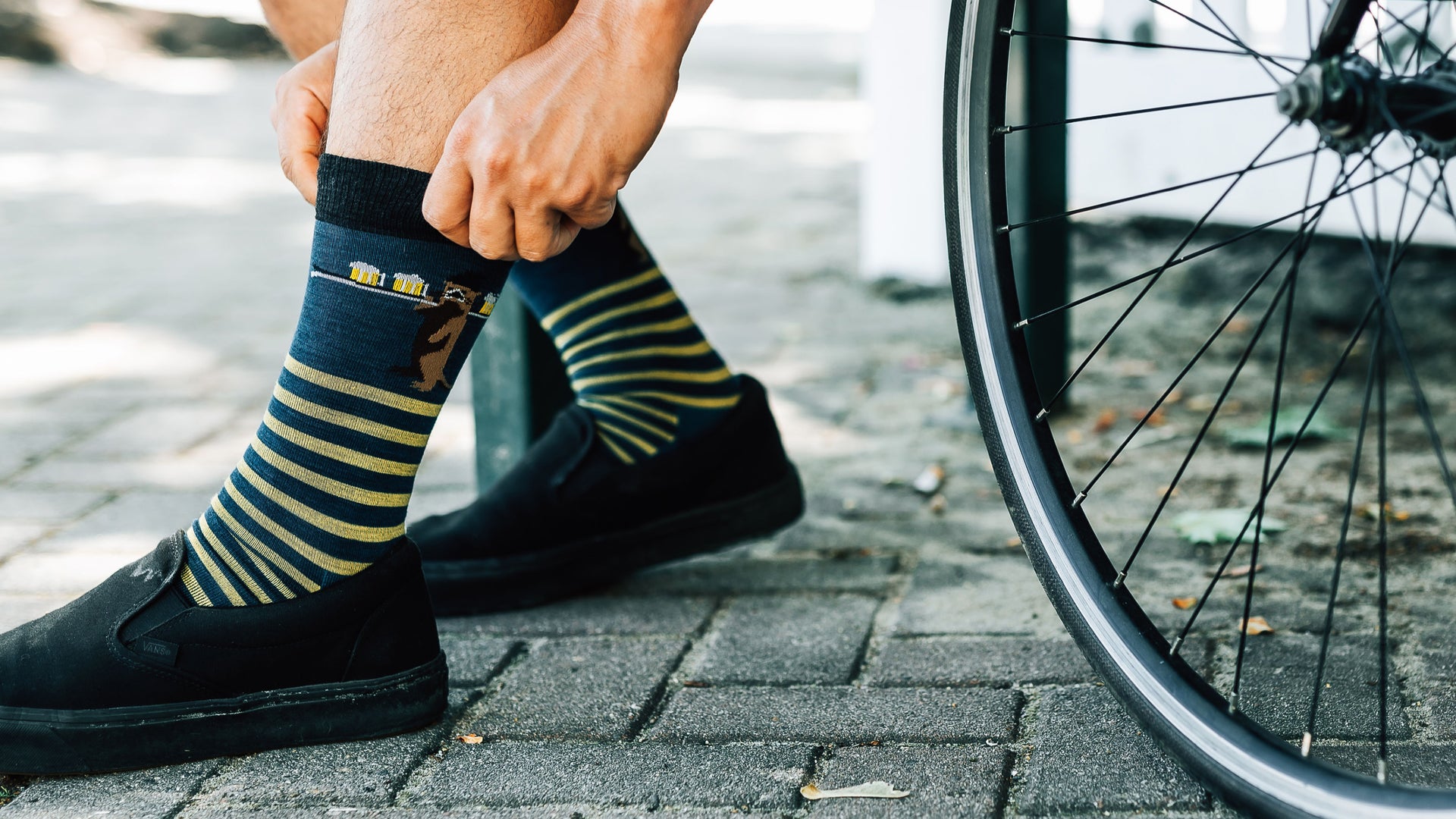 Men's Crew socks for everyday casual, business dress, mid-week workouts, and more. What are crew socks? Sitting right under the calf muscle, the crew height is a sock drawer standard that pairs with everything from sneakers to dress shoes. Simple, useful, classic.
We knit our lightweight crew socks for men in a variety of patterns and colors for formal events, workouts, or couch parties. Standard black and white crew socks blend with your slacks, while fun stripes and animal socks make a statement. For some extra comfort, check out our cushioned options.
What makes these the best men's crew socks, though, is all in what you can't see – they're knit from moisture wicking Merino Wool, keeping your feet cool, dry, and just the right temperature. So go ahead, break a sweat. After all, they're odor resistant, too.
Shop our entire selection of Crew socks and more everyday wool socks.