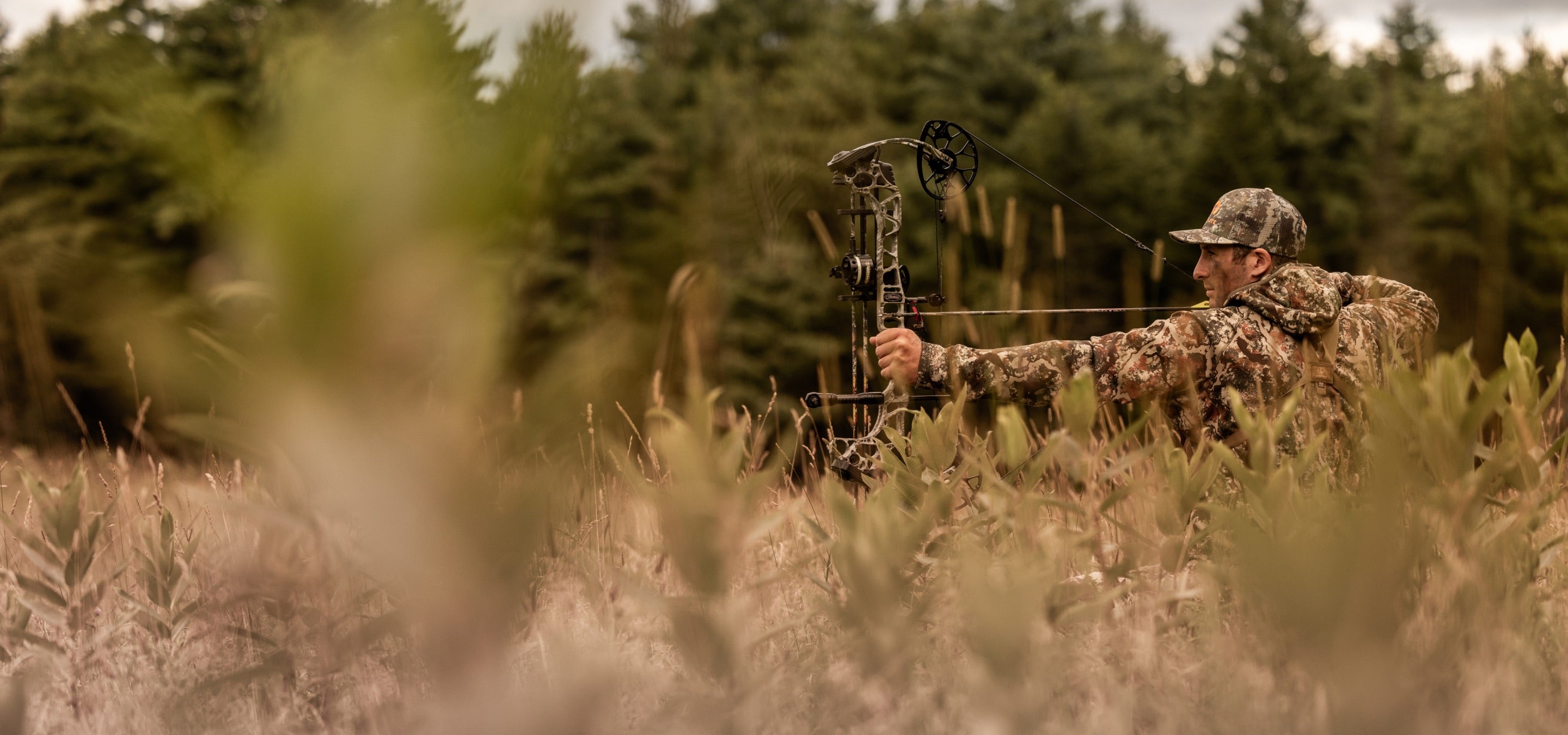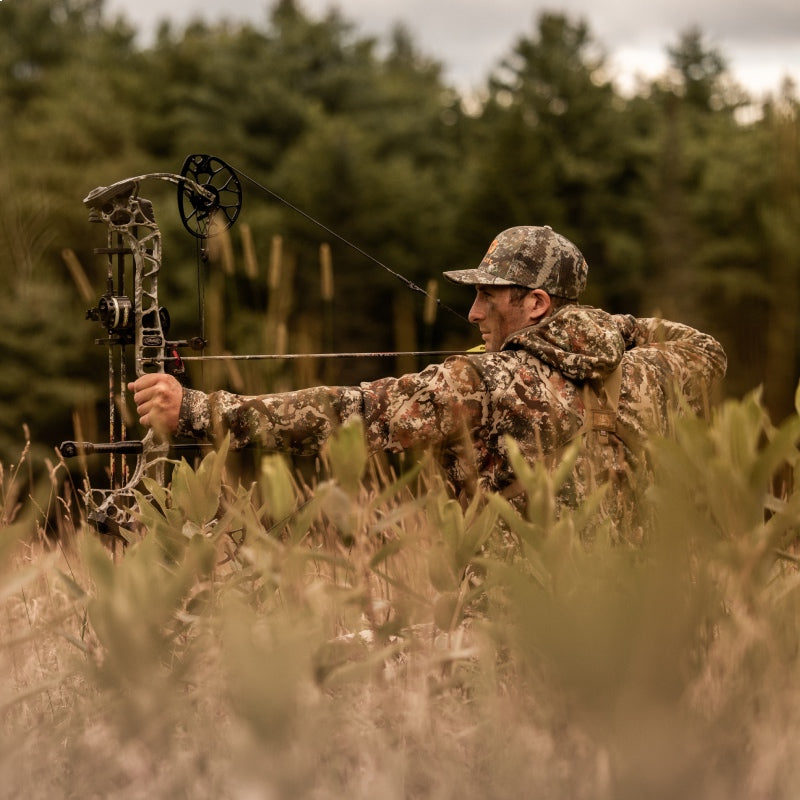 Hunt Socks That Never Tag Out
Socks for hunters knit to last a lifetime. They're also knit to last all day. Warm feet in boots mean the trail will never go cold.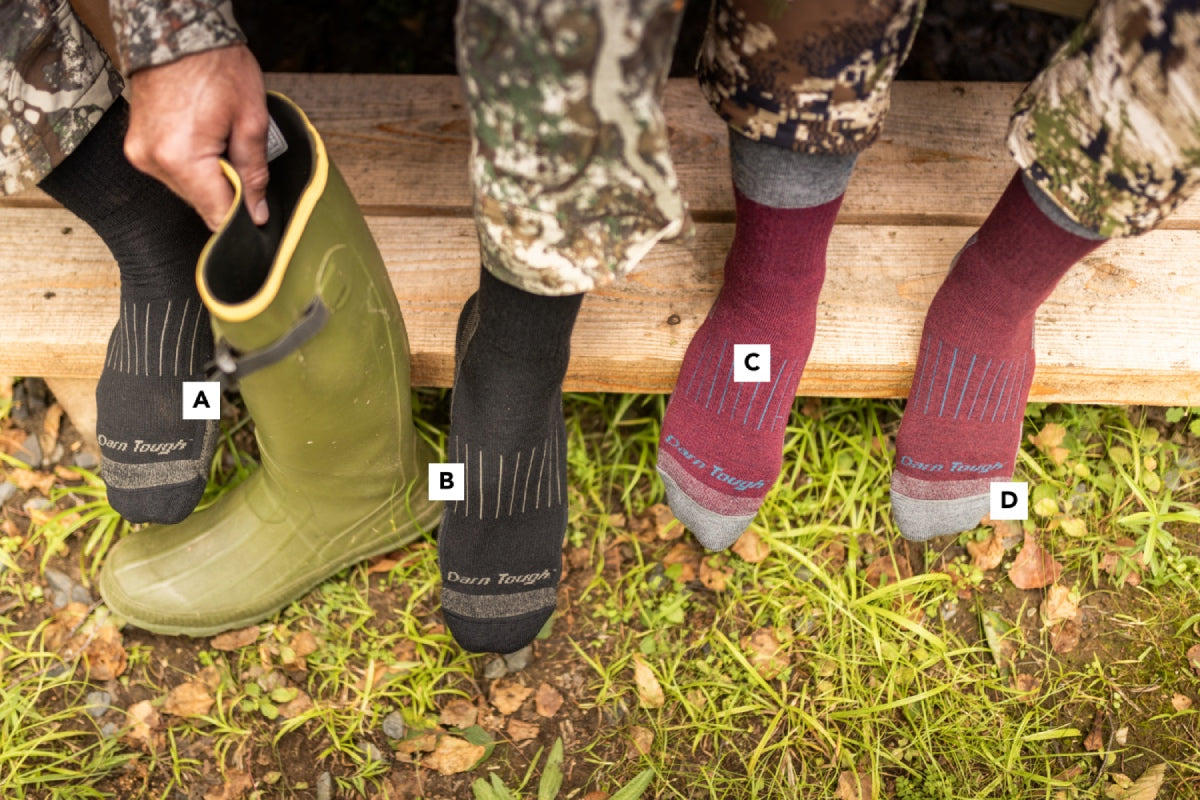 A. Unrivaled Durability
High-density knitting and a signature blend of Merino Wool, Nylon, and Lycra® are how we unconditionally guarantee socks for life.
B. Fit to Hunt
Support around the arch alleviates foot fatigue, no slouching overall alleviates distraction.
C. Stay Dry, Keep Warm
Merino Wool keeps moisture off your feet, breathes, and insulates for warmth. Ideal for a day in a stand, or stalking miles.
D. True Seamless™ Toe
The feature no one feels, and that's the point. Best socks for hunting boot fit.
Women's Hunt Socks
Many outdoor brands are ill-equipped to see the needs of women who hunt — which is why we made it a priority. Offering distinguished sizing options that more female Darn Tough enthusiasts are used to, our thicker hunting socks are preferred by women who are comfortable stalking in sub-zero conditions. The wildlife might not know the difference, but we know she will.
"I'm grateful for chances likes this that recognize women in a sport that has typically been dominated by men. Because let's face it, all bodies are not created equal." — Jamie Dragon, Hunter
Weight Your Options
Lightweight
Call it the turkey-season weight, the warmer climate bow season go-to, or simply a lighter sock in the boot, you won't need to call it a day with these on.
Shop Lightweight
Midweight
Any season, any hunt, or when there is a frost at dawn but the mid-morning stalk is mild, the versatility of midweight hunting socks is always in position.
Shop Midweight
Heavyweight
For the long, cold weather sit, heavyweight hunting socks with full cushioning are ideal. When waiting out the Whitetail, ultimate comfort and warmth will keep you going.
Shop Heavyweight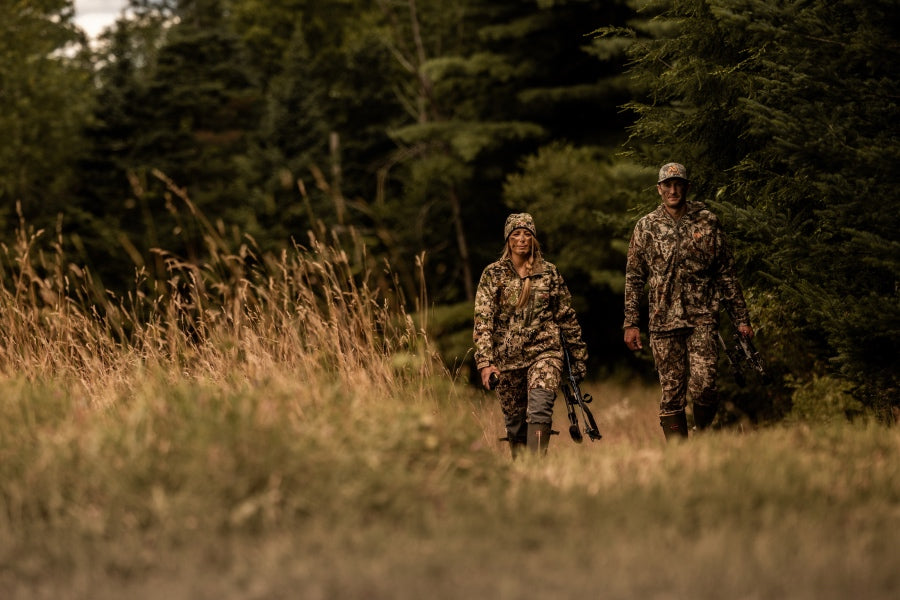 A Family Pastime
If you haven't heard much about hunting in Vermont, it's because it's not always the ideal situation. But as a family-owned business in the Green Mountain State, it's largely a part of our heritage. We were taught that you don't pass up on many opportunities, especially if you're talking whitetail and you have a freezer to fill. The selection of socks we knit for hunting ensure you never miss a shot due to cold feet and are always where you need to be. Warm, dry, ready.
"These are the only socks my whole family uses! They last a long time! They have a lot of cushion for your feet... I also love that Darn Tough is American made and they guarantee their socks." — Yvette N.
The Hunt for Warmth Is Over
Merino Wool hunting socks are the best decision you can make outside of proper scouting. While we know they are knit to keep you warm, the way wool regulates with your body temperature, you should never be too warm. Even if you're packing your feet into rubber boots, the moisture wicking properties will keep sweat off your feet, and staying dry will keep you warm. And if you're at deer camp for the week, they are naturally odor resistant, so even if your party doesn't notice, you can appreciate the wildlife won't either.
"Wore them for an all day snow goose hunt in a pit blind that was more like a refrigerator. The ice never melted on the floor of the blind. I had no problem with my feet aching. They are worth every penny." — James P.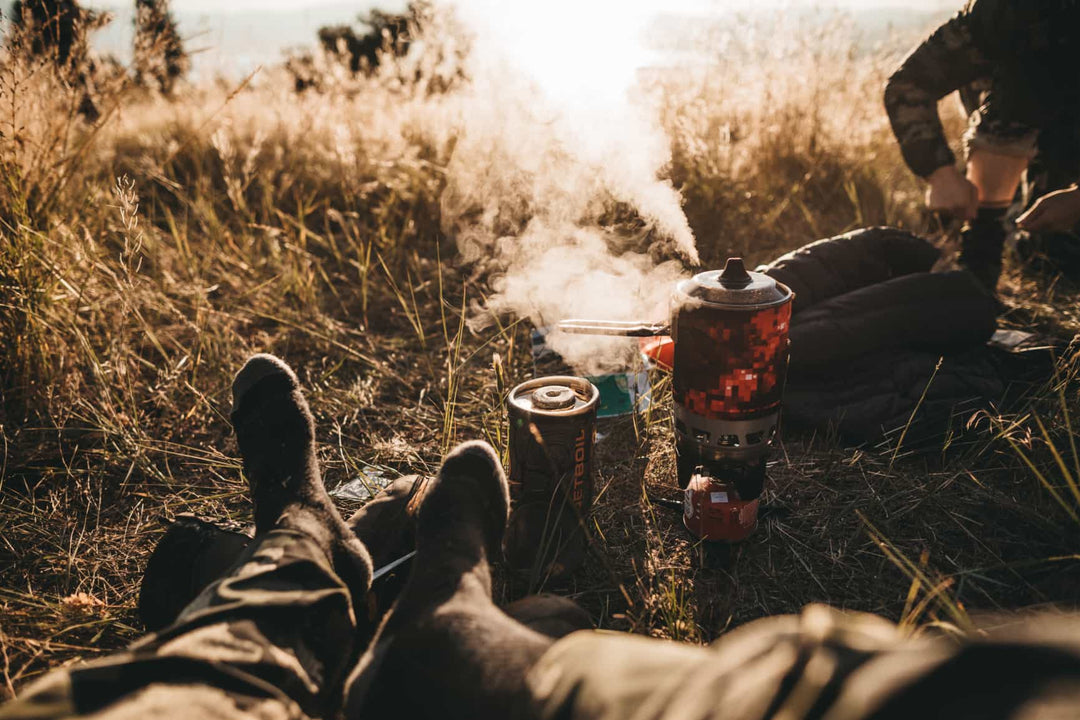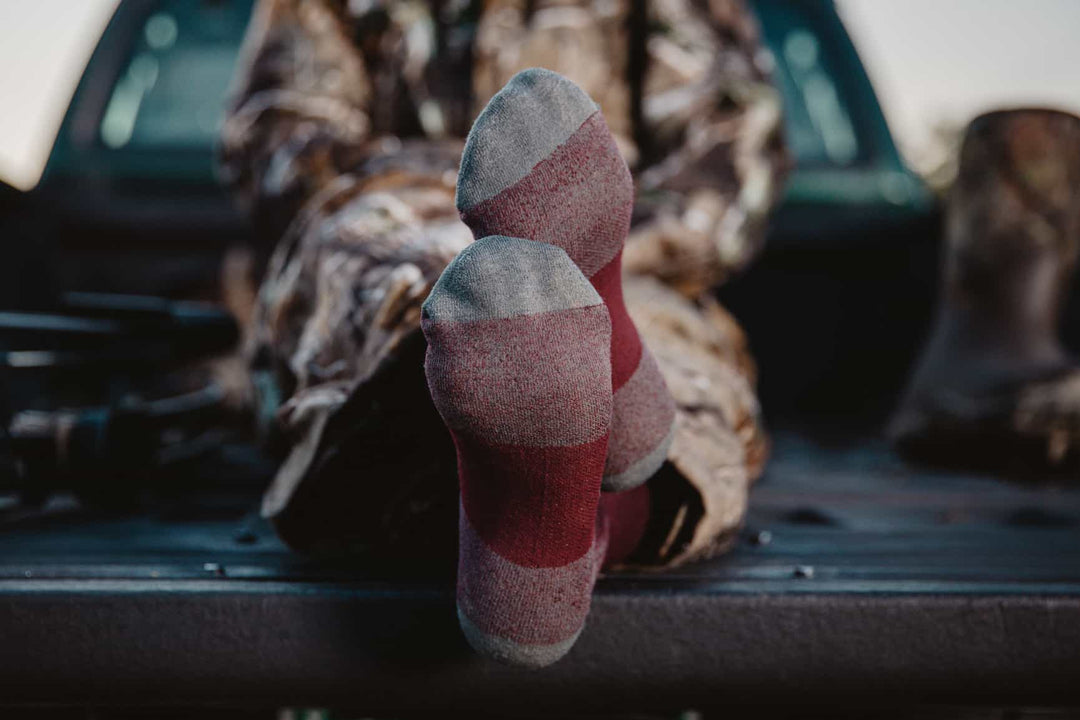 Unrivaled Durability
Our company is built on a foundation of an Unconditional Lifetime Guarantee — and it's legit. We aim to compete with your grandparents traditional wool hunting gear that still harvests every year. Knitting the most durable Merino Wool socks is a source of personal pride, and equally a standard we set, and therefore, have to maintain. We own our Mill in Vermont and that's how we do it. No one ever outsourced anything for quality, and neither do we.
"My absolute go-to socks for all of my hunting trips. Got close to 6 seasons out of them from chasing turkeys to elk. Once they started to wear out, I sent them back and Darn Tough warrantied them! Can't say enough good things about these socks and this company." — Kevin F.
Seasons of Comfort
Regardless of the weight and cushion you choose, the performance fit of our socks for hunting is intended to slip seamlessly into your hunt boots and snuggly wrap your foot. They will stay up, and they will stay put — maintaining comfort, but keeping feet blister free. What may surprise you is how well they maintain this fit over the course of multiple straight days of use and years of washing.
"Best hunting socks that I have ever owned. Perfect fit. Stay put when walking in heavy pack boots. No bunching at the toes like lesser quality options." – Ken L.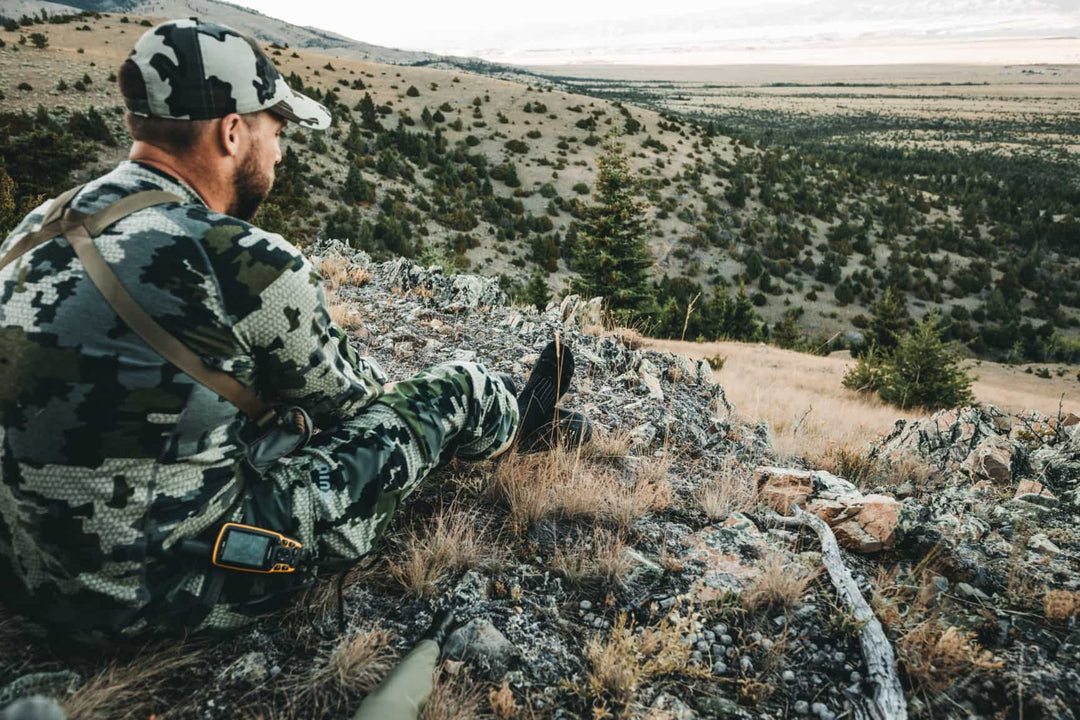 Shop All Socks for Hunters