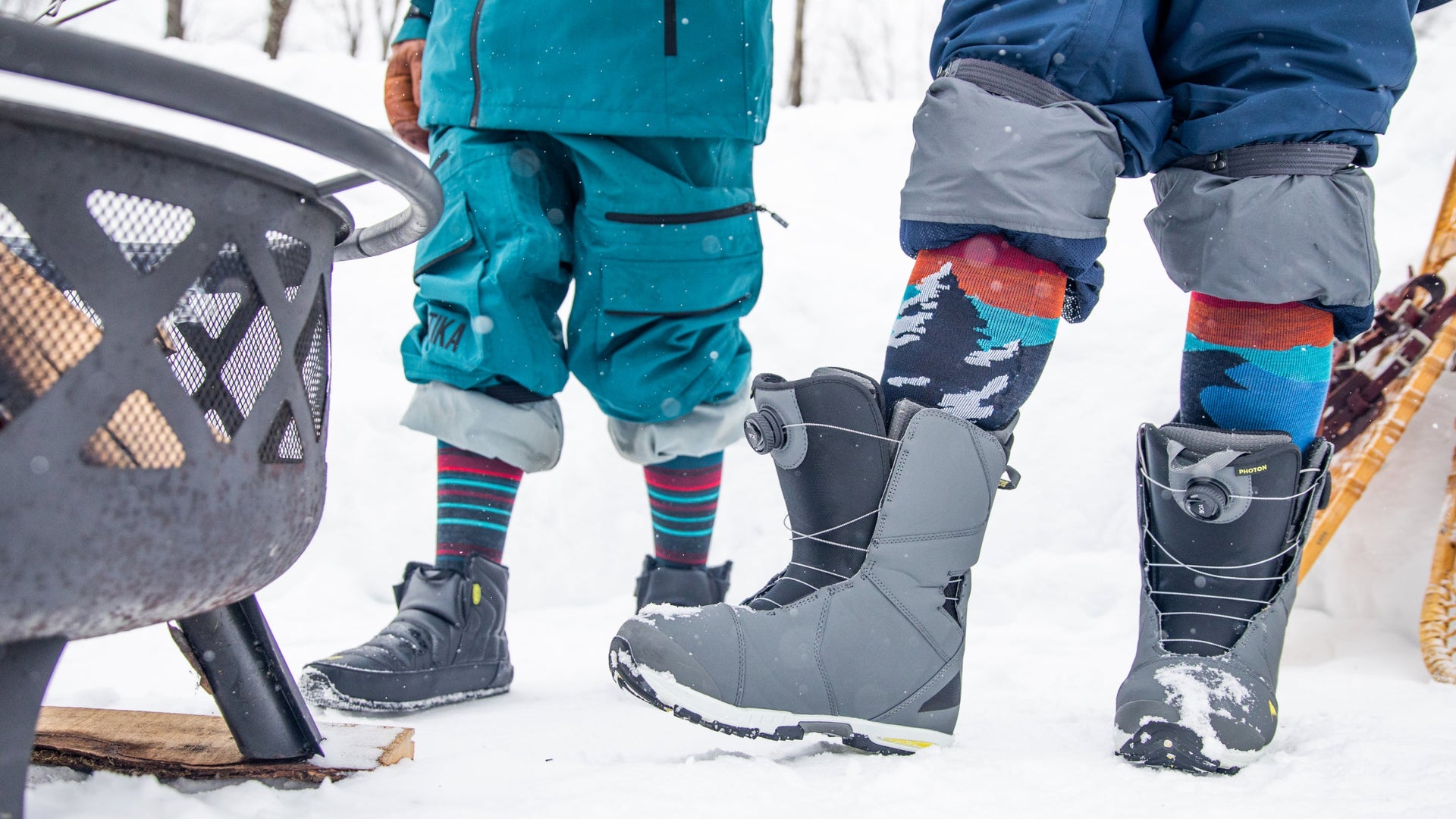 Over-the-Calf and Knee High socks for tall sock lovers. The best socks to keep legs warm and the outside—out, whether you're in the office or on the trails. 
The name says it all, but in case you're wondering, our over the calf socks stretch all the way up to end just below the knee cap. The name is a mouthful… so you might see us call them OTC socks. We knit these long socks in a variety of weights and cushions based on activity and footwear, from ultralight ski socks for race day and thin work socks that breath in cowboy boots to heavyweight full cushion socks for cold weather hunting and mountaineering. The extra height provides additional coverage and warmth in shorter footwear, while protecting against blisters and chafing in knee high boots.
Shop our selection of Men's Over the Calf socks, Women's Over the Calf socks, and Kids' Over the Calf Socks.