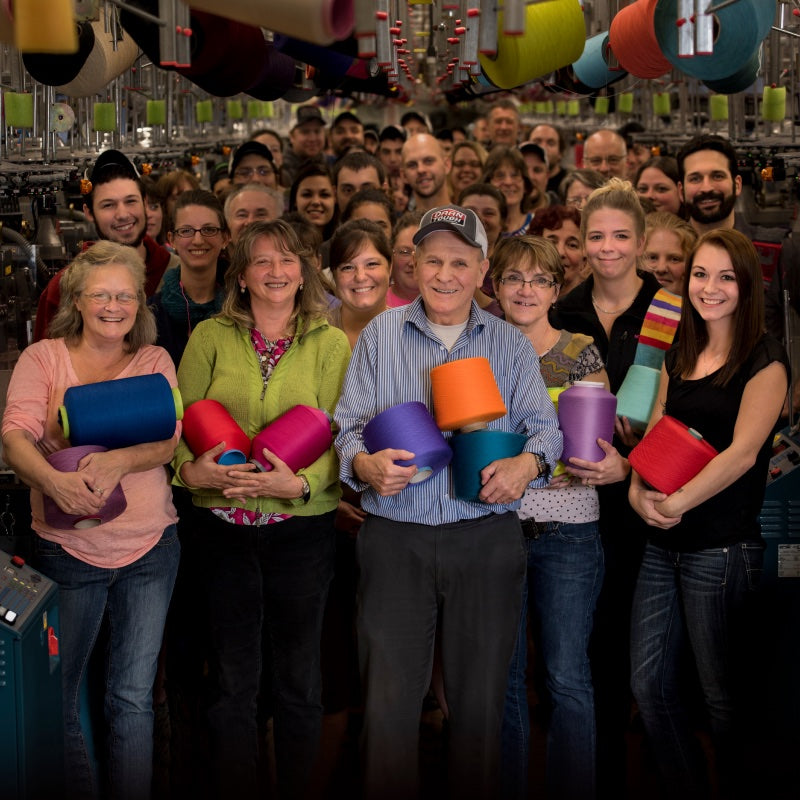 Family-owned, family-operated. Dedicated to making the world's best socks.
Tight Knit
Cliché or not, it's true. Darn Tough Vermont knits socks, and we do it better than anyone else. We do it together, and we do it with purpose. When we are at our best, we all win.
Benefits We Offer
Our values define our character and are shared companywide. Each of them has deep meaning, but "We Value Families" speaks to the root of our existence. Our success is a shared win, and we work hard for it. That said, we do it so we can support our families and our community. How?
• Solid vacation (3 weeks)
• Paid maternity & paternity leave
• Paid community service hours
• Health insurance including vision & dental
• Retirement plan & 401k with company match
• Paid holidays, including your birthday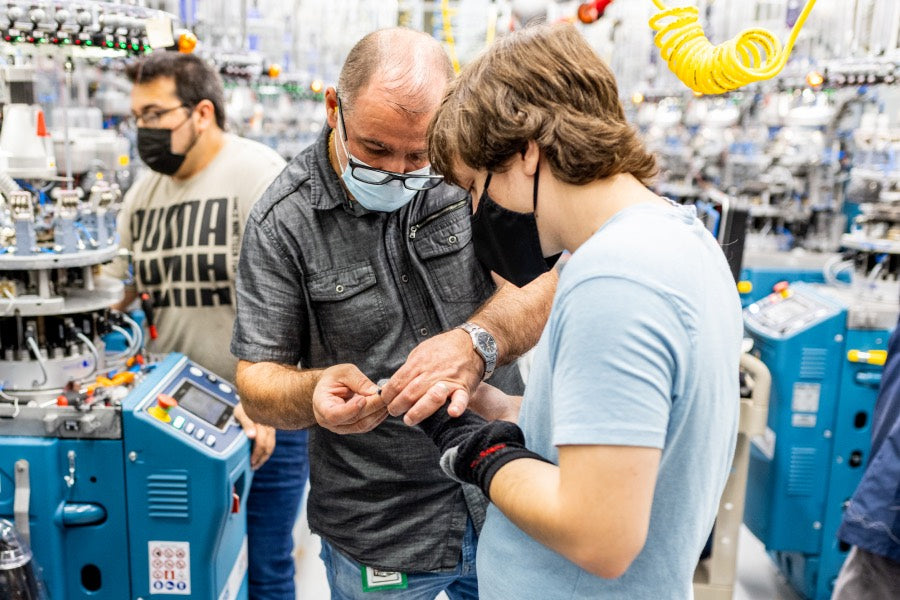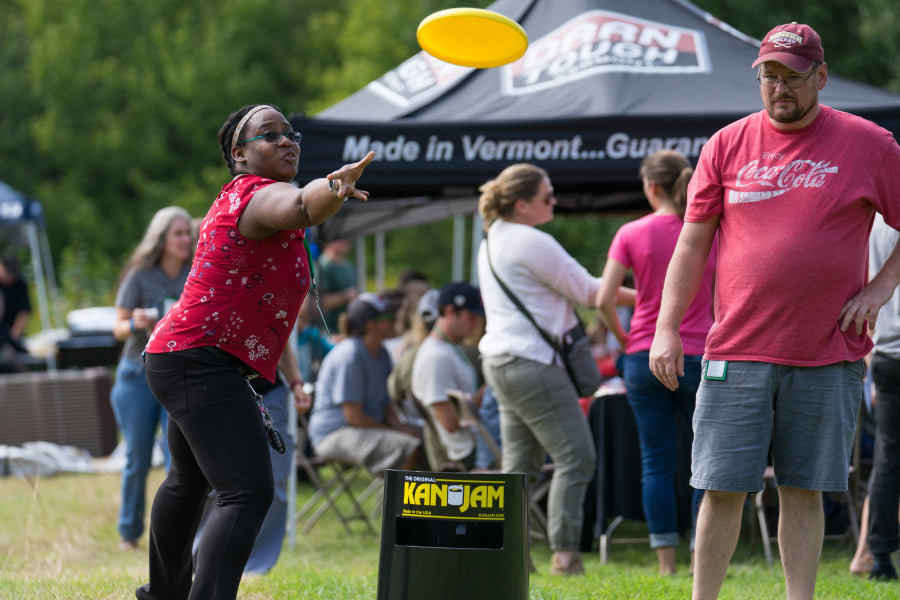 Quality of Life, Guaranteed
No one ever outsourced anything for quality – a statement we often share to state our pride in knitting all our socks in Vermont. But we also recognize we are responsible for each other's quality of life. So that might be:
• Based right here in Vermont, because that's where a quality of life starts
• You can wear sweatpants if that's important to you
• Multiple shifts and work schedules that accommodate your life
• Sick days to care for yourself and your family
• Employee Assistance Program
• Deep discount on socks
Values
We Value Differences
We are direct, straightforward, and truthful. We value honesty and a hard day's work. We are penny foolish and pound wise. We are tough, independent, and respectful. We value families. We wear it on our sleeves. We are authentic. We have yet to produce our best&nbspsock.
Keep It Simple. Keep It Real.
Authentic is not just a buzzword. You do you, and as long as you can keep it classy, we are good. We want your best. We want your sense of humor. We want your passion. We just don't want you microwaving fish in the breakroom. Our socks are odor resistant … our breakroom is not.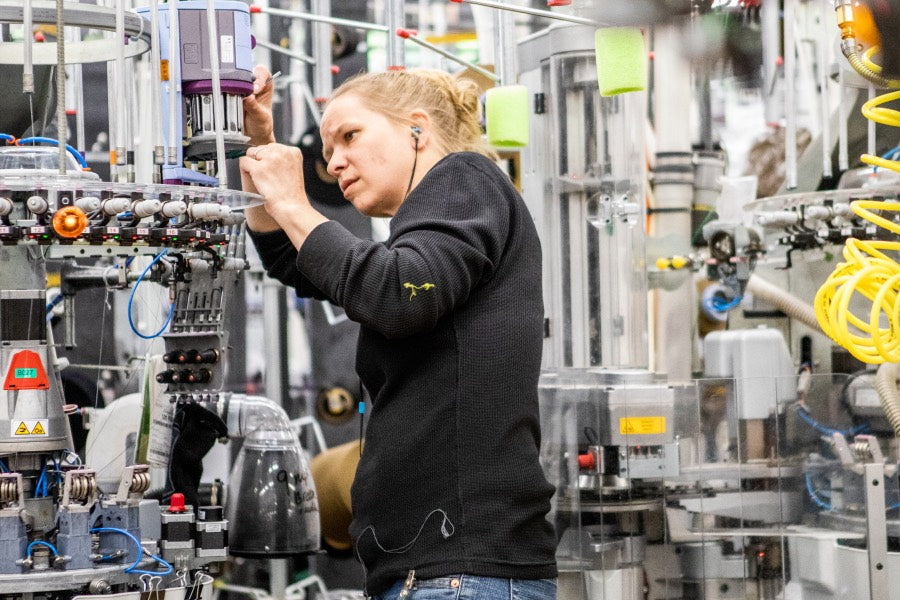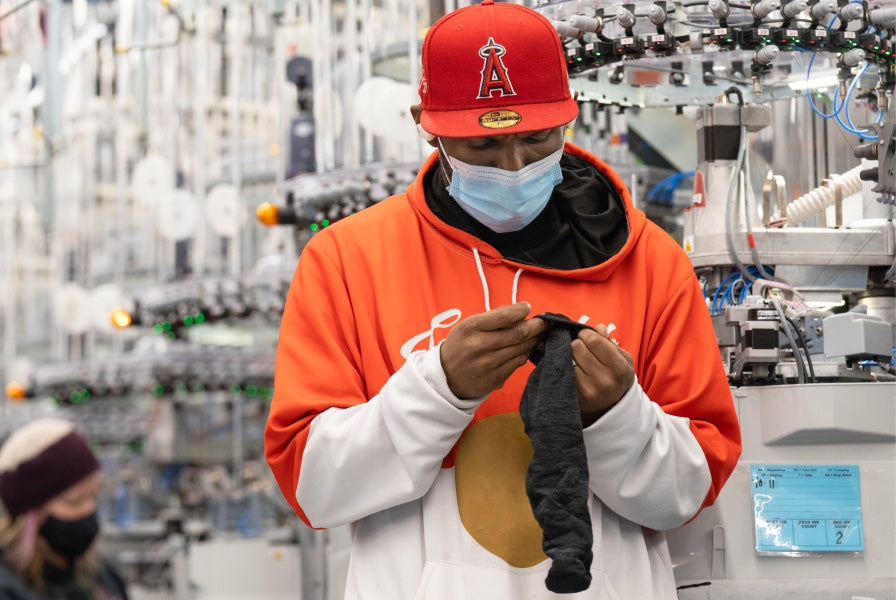 We Have Yet to Produce Our Best Sock
All joking aside, we are a company dedicated to producing the world's best sock. As idealists, we go to work every day with a goal that never has an end. We hit milestones, and we redefine goals as we do. Produce the best sock, be a company the world can be proud of. Do it again. Do it better than before.
Join Our Family
Apply Now
Grow with us. Be the best at something. Be proud of your career. That's our offer.
View Open Positions
2022 HIRE Vets Medallion Award 
Darn Tough Vermont was recognized by the U.S. Department of Labor as a 2022 HIRE Vets Medallion Award recipient for our commitment to recruiting, employing, and retaining veterans. "Everyone at Darn Tough is dedicated to giving back to our community in every way we can," said Ric Cabot, President and CEO of Darn Tough. "Establishing comprehensive and thoughtful programs and opportunities for veterans is another way to show our support and appreciation."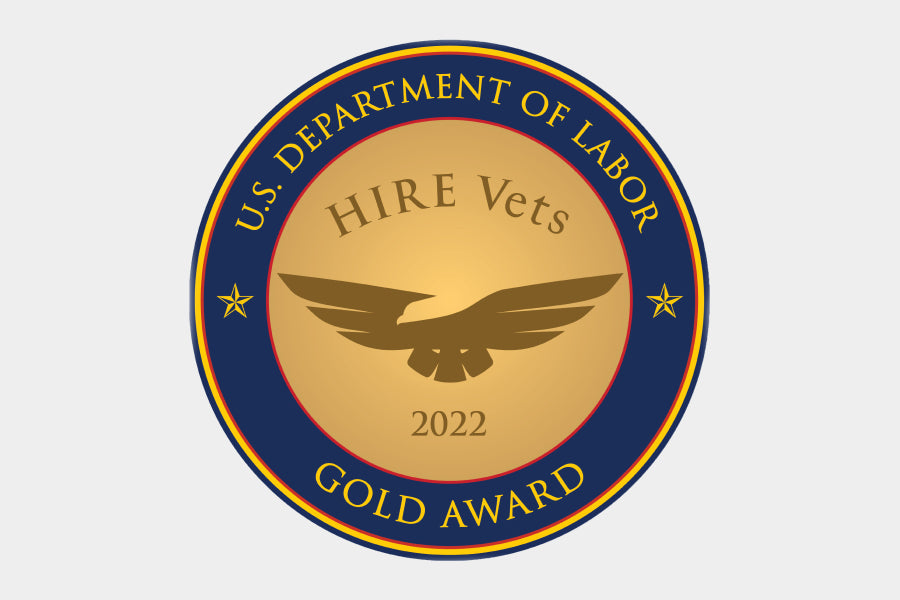 Equal Opportunity Employer
At Darn Tough Vermont we have a list of shared company values – one of them is We Value Differences. Where you come from, how you identify, your age, and other descriptions are something that makes you, you, and we respect that. We're an honest group of people that work hard. If you like that, we encourage you to apply.