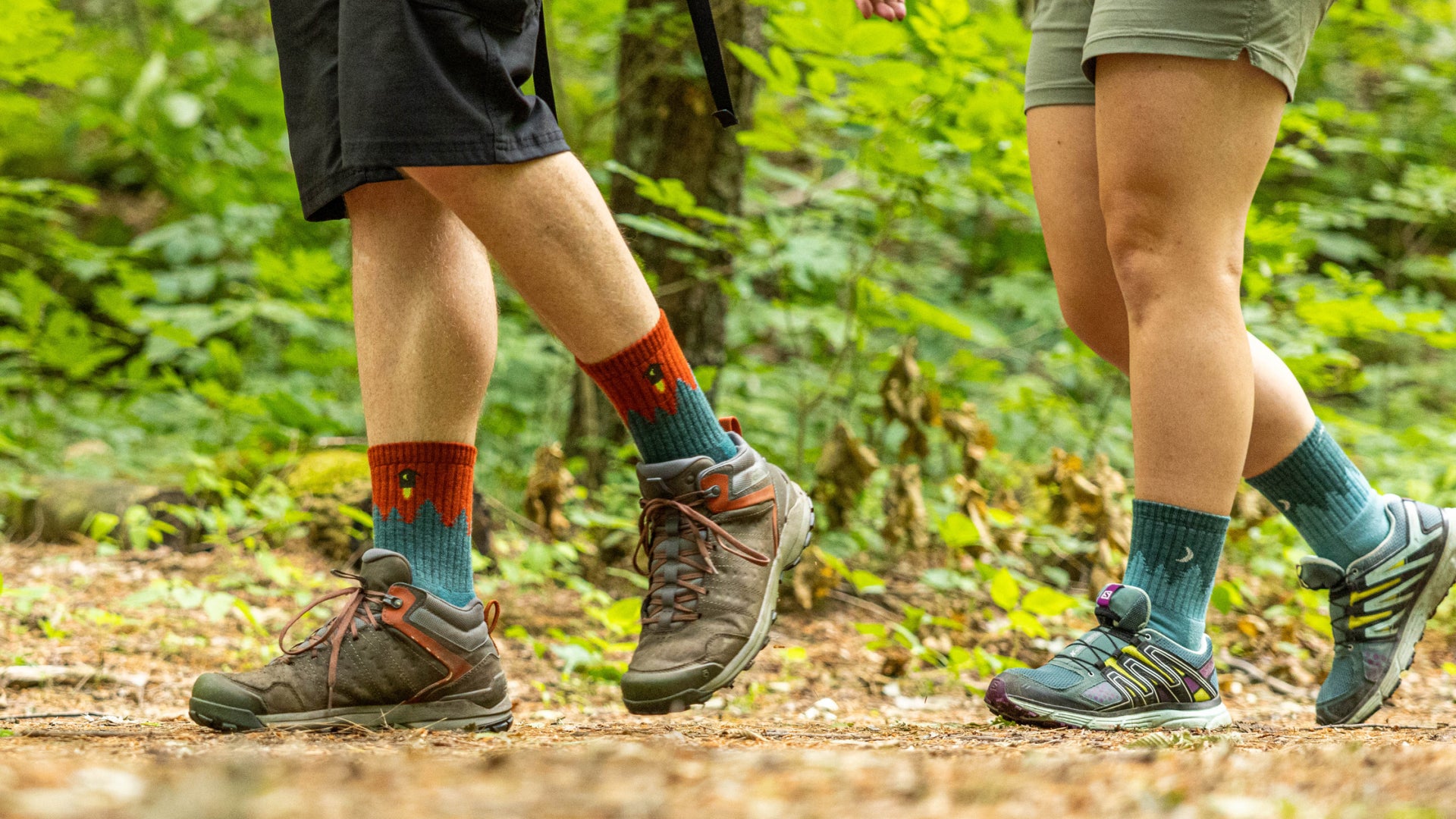 A Darn Tough original, we invented Micro Crew socks for a shorter take on the traditional crew height. Creating the best sock height was all about balance – we wanted a mid-length tall enough to protect against chafing and blisters while still keeping it minimal, no extra inches.
First introduced in our line of hiking socks, these mid crew socks sit a few inches lower than our boot socks, peeking just above the top of a standard hiking boot. We instantly loved the fit and feel, but your response sealed the deal, so we added micro crew styles to our running, work, and tactical lines as well. If you haven't tried this sock height yet, the Hiker Micro Crew Cushion sock was the original, so it's a good place to start. They're durable enough you might want to give this shorter take on work boot socks a try.
Shop our selection of Men's Micro Crew socks, Women's Micro Crew socks, and Kids' Micro Crew socks.