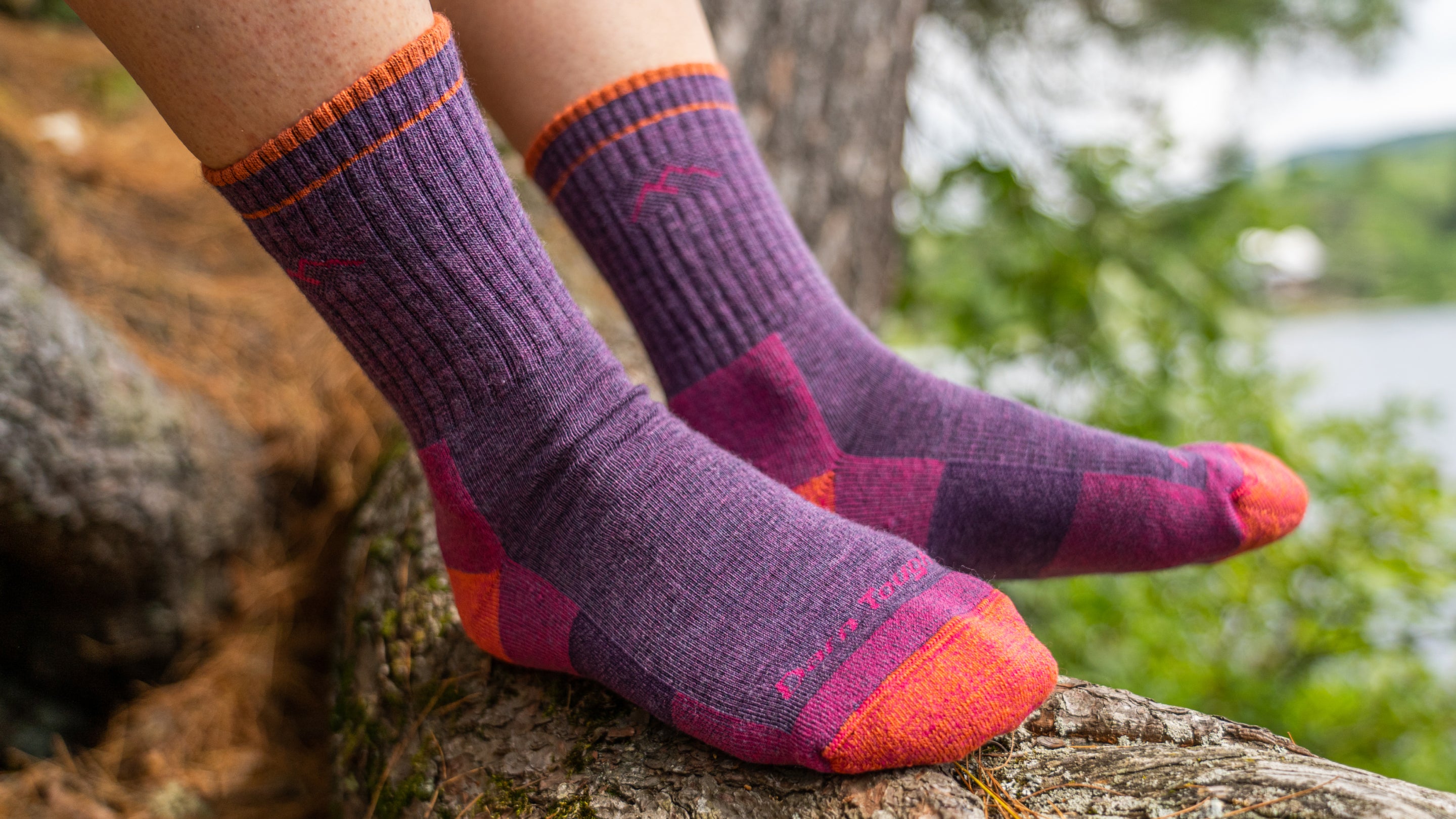 Women's Micro Crew socks are a shorter take on traditional crew. A few inches shorter than our Crew and Boot sock heights, we developed the Micro Crew for that not-too-tall but not-too-short fit with traditional hiking boots. For many, this height makes the best women's hiking socks. Turns out, it's just as good with running sneakers, trail runners, and work boots – pretty much any mid-rise shoe.
To give you an idea, these women's mid crew socks average 7.5 inches from heel to cuff, situated firmly on your lower calf, but still high enough to protect your leg from chafing in 6-inch boots. Alternatively, pair the bear socks with a low-rise shoe to show off how cute your socks look.
Shop our entire selection of Micro Crew socks.