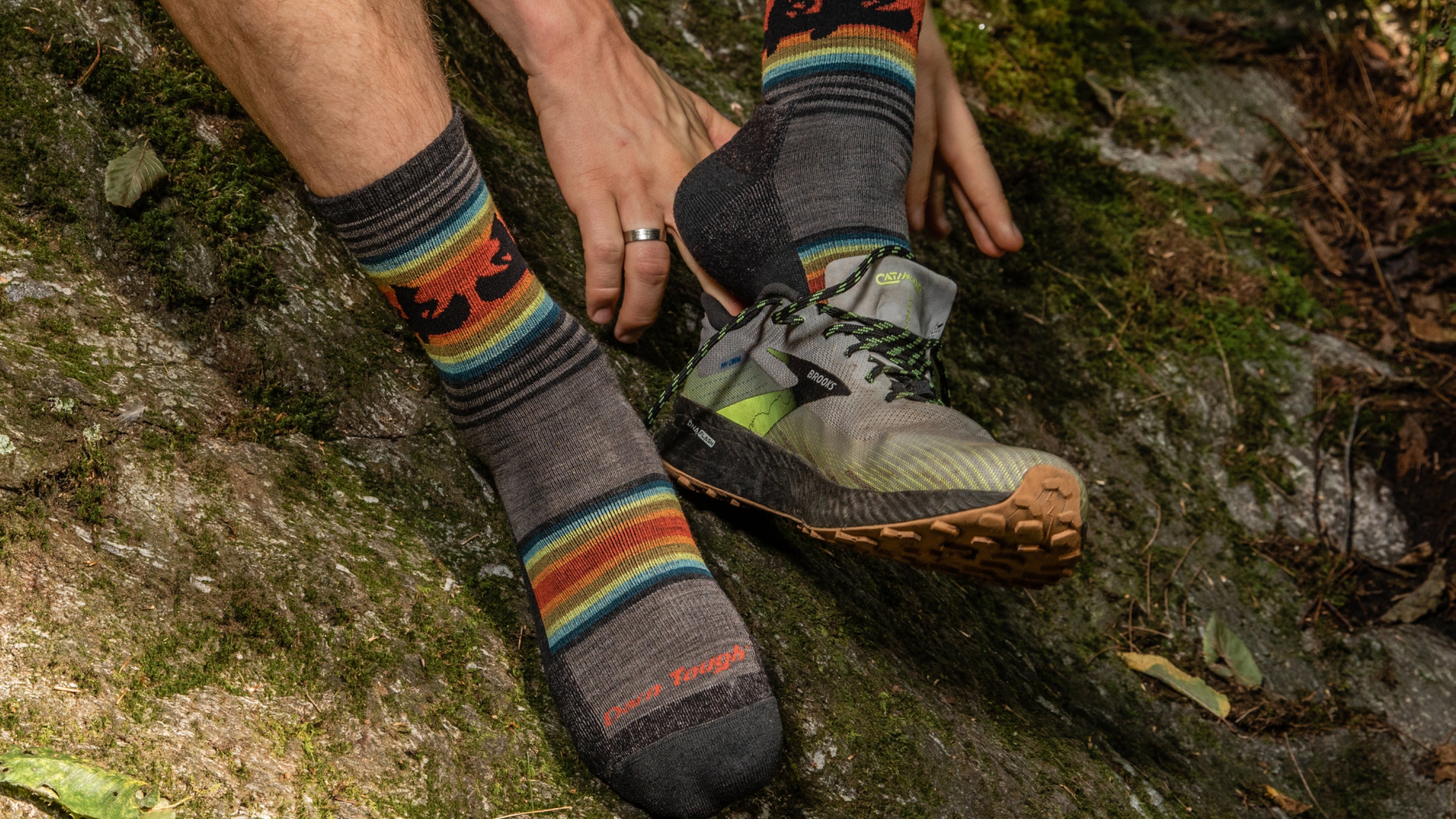 Our best-selling height, Men's Micro Crew socks are a shorter take on traditional crew. These durable mid crew socks peek just above the top of a standard hiking boot or work boot and provide additional leg coverage in sneakers and trail runners. 
The Men's Hiker Micro Crew with Cushion introduced this sock height to the world. On reflection, maybe we should have called them half crew socks (to be consistent with our quarter socks), but the height made such an impact, it deserved its own recognition. Micro Crew is a sock that's no taller than it should be, but no shorter either. For many, it's the best men's hiking sock height.
Shop our entire selection of Micro Crew socks.