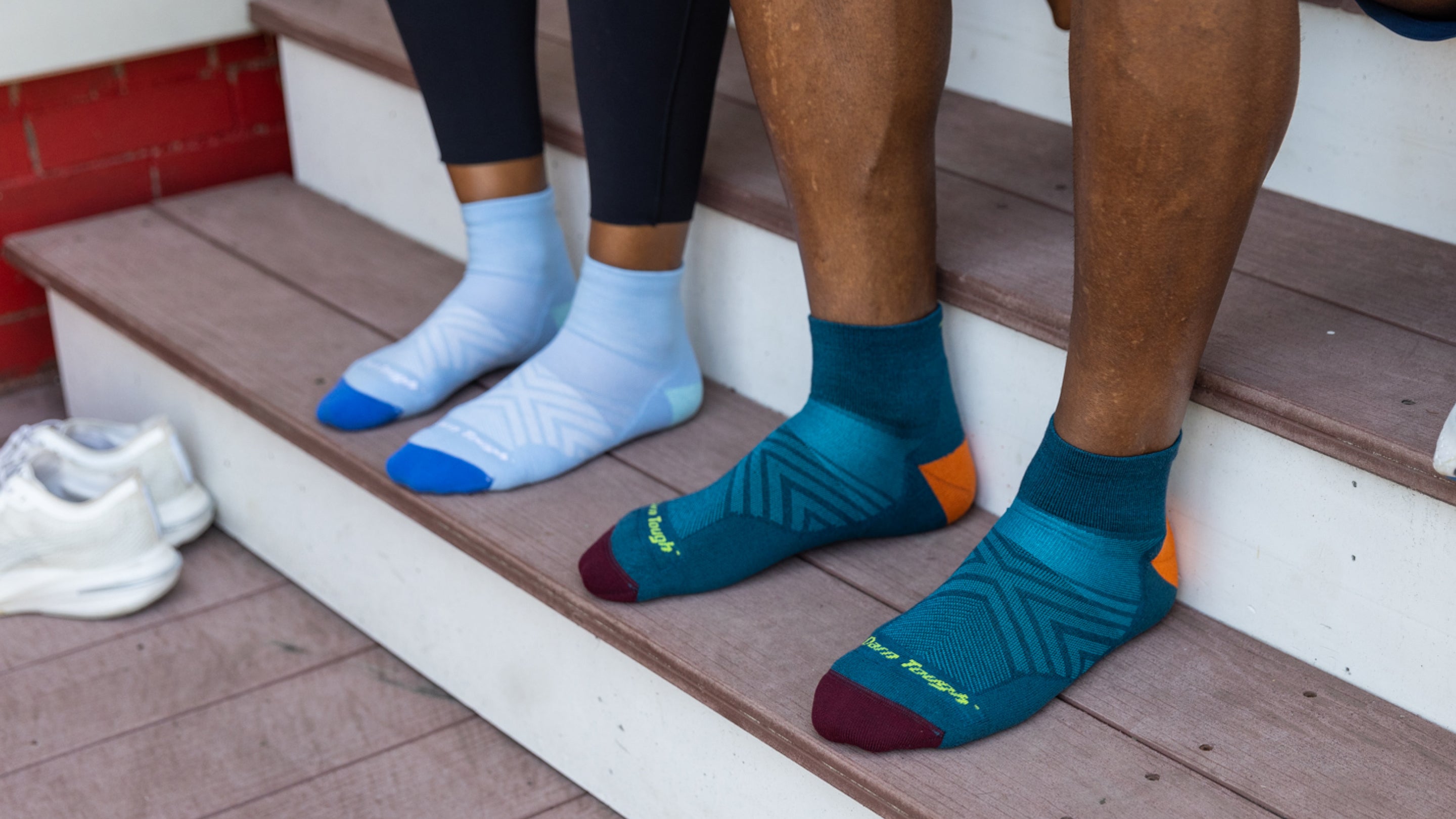 Our Quarter Socks pair great with low-cut and mid-cut footwear, including hiking boots, running shoes, and casual sneakers. And if you're wondering about Merino Wool, we knit these socks with it for its multitude of benefits. 
What are quarter socks, you ask? Short for quarter crew, this sock height rises to just above your ankle bone, protecting your Achilles from rubbing, while keeping an overall low profile. If you're looking for short socks that aren't quite as low-cut as no show heights, this light ¼ crew sock height could be your new favorite. 
Potentially controversial styling tip: ¼ socks might be the best socks for crocs and sandals. The cuff reaches high enough to protect against dirt and debris, but not so high as to make a fashion statement. Unless you want to. Arguably the best runners' socks with that little extra ankle protection. We knit quarter height styles for activities from hike to work, including cushioned toe socks for steel-toe boots. 
Shop our selection of Men's ¼ socks and Women's ¼ socks.