To make the world's best socks, here in Vermont, USA, and back them with our Unconditional Lifetime Guarantee.
Unconditionally Guaranteed For Life
We knit a longer lasting sock that stays comfortable season after season. We're able to guarantee them for life because we knit them ourselves. If yours ever rip or tear, we'll replace them free of charge.
Still Made in VT, USA
We still make socks in Vermont by choice, not because it's easy. The harsh environments here – the brutal winters and rugged mountains – help us test and prototype our products in conditions you'll likely face.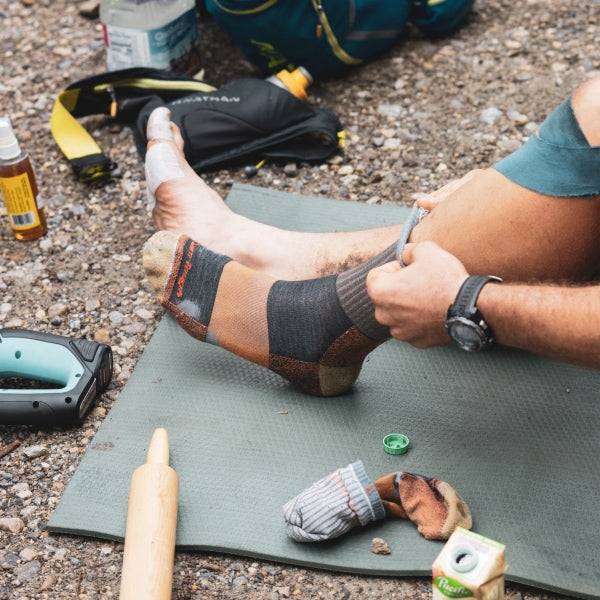 Uncompromised Comfort, Durability + Fit
We make one thing, and we make it better than anybody else. It all centers around Comfort, Durability, and Fit, ensuring your socks offer the highest quality for life, and every day after.
Our Founding Story (Abridged)
Our first sock was a running sock. We knew we had to get our socks on people's feet for them to feel the Darn Tough difference. So, in 2004, we knit 3,500 pairs and handed them out for free to runners participating in the Vermont City Marathon. Legend has it that some are still wearing them. Backed by our Lifetime Guarantee, we pledged to replace our socks if they ever ripped or lost durability. And after nearly two decades, we're still doing that.
Responsibility of Darn Tough
Together, we all win. And together, we're creating something that people are passionate about. We don't have a great story; we are a great story.
It's more than just about knitting socks or making a living. The responsibility of Darn Tough stretches across multiple disciplines, helping those in need with a focus on family and creating a sustainable product that lasts forever. We're committed to making a difference, and thanks to those within our walls 
and people like you, we know we can.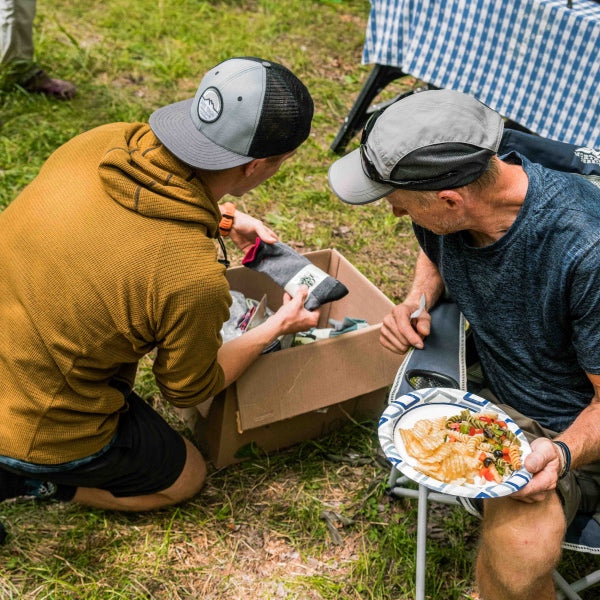 Community Sustainability
Interacting with and giving back to our community is important. Programs like Knit to Give help us fight food insecurity in Vermont. And by donating 5% of sales when you buy from our Triple Crown series, we support our outdoor community by preserving America's oldest hiking trails.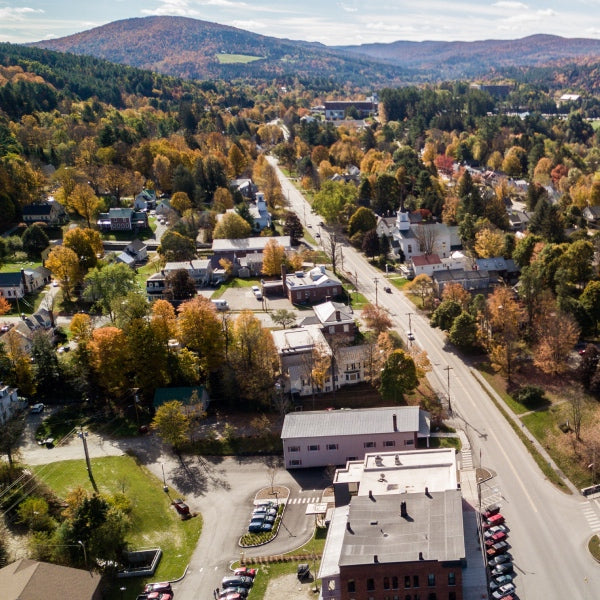 Environmental Sustainability
We aim to reduce our environmental impact by sourcing the most sustainable materials on the planet. It's all part of our commitment to knit the world's most durable socks while fighting to protect 
the natural world we know and love.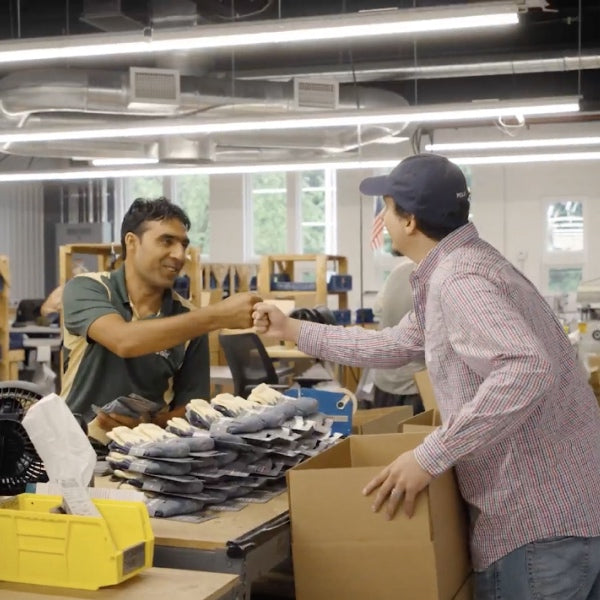 Inclusion
Every company should have values. Ours are straightforward – we value families, honesty, and, above all, we value differences. Differences in opinion, race, religion, education, shoe size, you name it. There's a seat at our table for you.
One Story, Told by Many
At Darn Tough Vermont, it's more than just about us. It's about the friends we've made and the families we've met, whether that's on the trail or in your hometown. The product we make is nothing without the people who choose to wear them, and for that we thank you.
For walking this journey with us 
and helping grow our story, your support is wholeheartedly appreciated. Check out our Career page for work opportunities 
and learn more about how to join our Micro Crew.