Filter Reviews
Size
Fit
Thickness
Blisters
Comfort
Colors
Quality
Warranty
Look
Feel
Seams
Cushion
...
Style
Odor
Heel
Slip
Socks
Feet
Holes
Buy
Daughter
Wear
Show
Pair
5 star rating

4 star rating

3 star rating

2 star rating

1 star rating
Coolmax® Vertex No Show Tab Ultra-Light Cushion
Review by Jinjing Y. on 10 Feb 2020
review stating Coolmax® Vertex No Show Tab Ultra-Light Cushion
The Ultra-Light Cushion socks are so comfortable. They are fantastic suitable for my needs.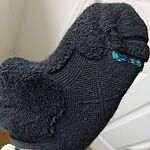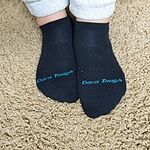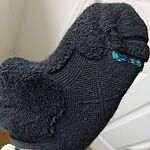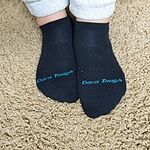 Great Socks
Review by John F. on 2 Apr 2019
review stating Great Socks
This is my favorite pair of socks. Cool colors and comfortable. Would love to ditch my other socks and just roll with Darn Tough!!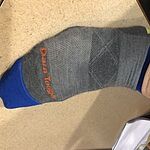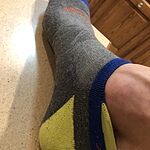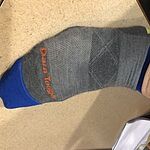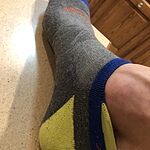 Awesome for running
Review by Sarah B. on 4 Jul 2020
review stating Awesome for running
I could never find no show running socks that stayed in place and didn't slip down me heel. These do the job perfectly and have just the right amount of cushion and ventilation. Love them.
Michelle S.
5 star rating
Awesome running socks
Review by Michelle S. on 3 Jul 2020
review stating Awesome running socks
Its hard for someone with small feet (ladies size 6) to find a good fitting running sock- these are the best! Great fit, fun colors, and Vermont made- What could be better!!!!
BEST SOCKS EVER!!!!
Review by Amy B. on 3 Jul 2020
review stating BEST SOCKS EVER!!!!
These are the only socks we wear and they have been the only socks we've worn for years. Wool socks are the only socks for us and Darn Tough makes the best wool socks. These socks are SO comfortable. They are also the perfect weight and are awesome for running, hiking, etc. They last forever too...like years and years of daily wears and washes (intense wear too, we are big runners and hikers). They offer the warranty for replacements but honestly, we have always gotten WAY more than our money's worth out of these socks and are more than happy to buy new pairs. This is a great company with great product and we are fans for life!!!!