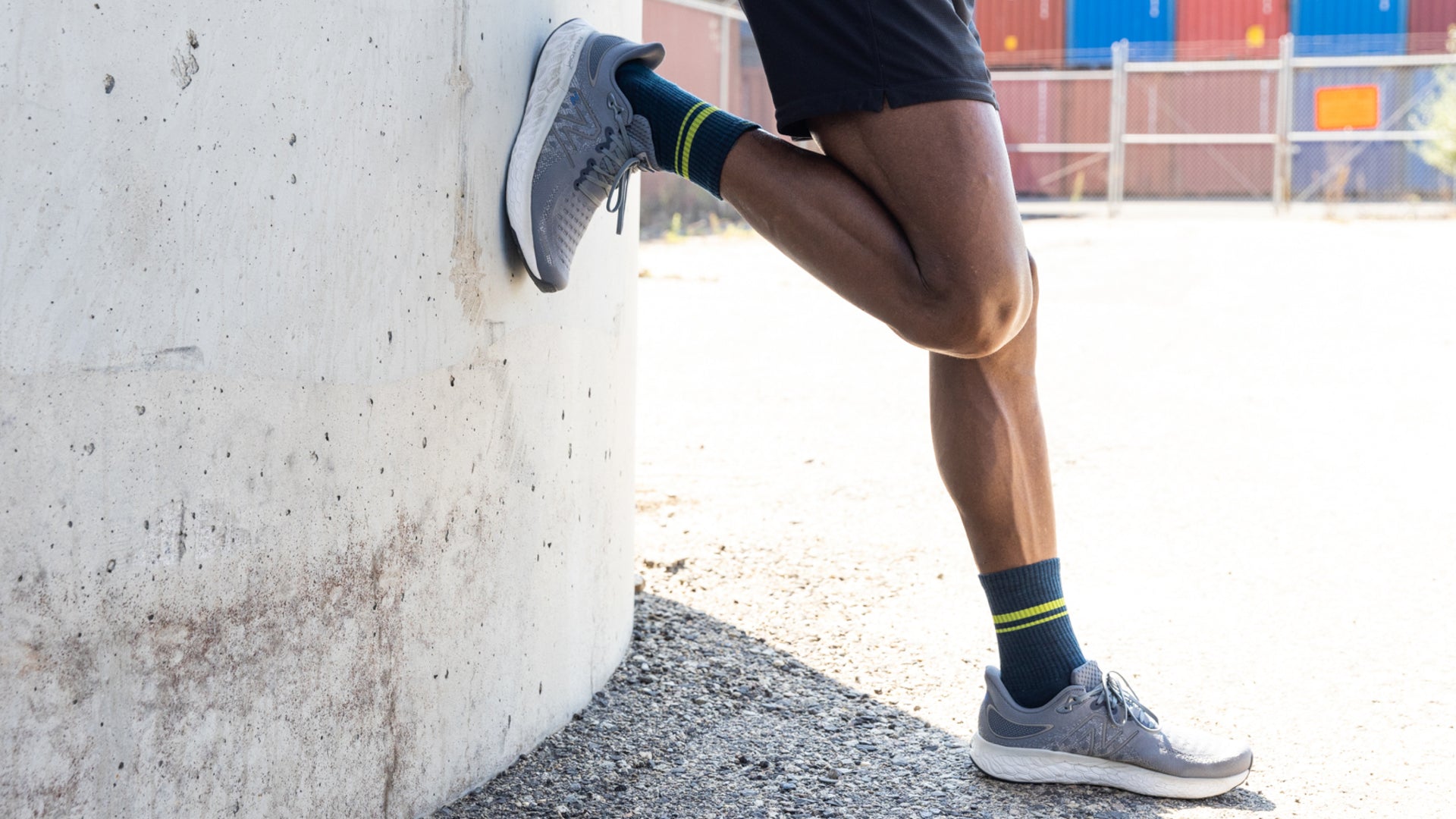 Durable men's athletic socks knit with moisture-wicking Merino Wool for breathable, anti-blister socks that perform for sports, lifting, training, cycling, and working out.
Whether you're looking for gym socks, golf socks, or weightlifting socks, our men's workout socks provide the arch support, breathability, and rebound you need to be at the top of your game. Plus, these Merino Wool fitness socks wick sweat away from your skin and manage odors, protecting your athletic shoes from odor. The men's athletic crew sock height provides lower-calf protection perfect for mountain biking and triathlons, while our shorter quarter and no show tab socks are just the right height for CrossFit, tennis, and golf.
Shop our entire selection of durable Athletic Socks, all backed by our lifetime warranty.