Filter Reviews
Weather
Comfort
Customer Service
Problem
Socks
Shipping
Weather
Comfort
Customer Service
...
5 star rating

4 star rating

3 star rating

2 star rating

1 star rating
Love them...I'm a big fan
Review by Carlos D. on 24 Apr 2019
review stating Love them...I'm a big fan
these are a little lighter than my previous ones but I just love this DarnTough socks... I have gifted one pair to every family member hahaha I'm a big fan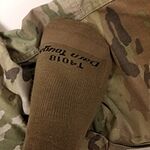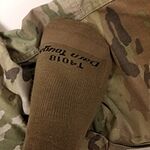 Too tall.
Review by Lee T. on 30 Jul 2019
review stating Too tall.
Great sock. The cushion thickness is perfect for warmer days. These however are taller than the regular "Micro Crew" height. For me they are too tall.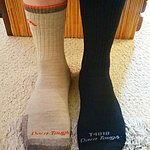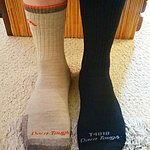 Not worn yet
Review by Wayne M. on 8 Jun 2020
review stating Not worn yet
I have not worn these socks yet but I expect them to be great!
Alexander D.
5 star rating
Darn Sweet!
Review by Alexander D. on 25 May 2020
review stating Darn Sweet!
The socks are, of course, terrific. Best of all was the little hand written note the packer included. We've been stuck over here in Korea for a while and it was nice to for someone to say thank you. Well, "thank you" to you, too! I already knew I liked the product and I couldn't be happier to replace my entire week's rotation of boot socks.
Frederic c.
5 star rating
Awesome
Review by Frederic c. on 20 Mar 2020
review stating Awesome
Perfect, just perfect very comfy, great color and very very well manufactured
Q: What is the difference between these and the "The Standard Crew Light" socks? Is it just the color choices? Because I do not see how a difference of 3% in wool content is significant. Are the Tactical socks more light-weight, better cushioned, stronger stitching? Anyone, please?
A: Hi Bob, there are a couple of differences between our Standard Crew Light and Tactical Micro Crew Light socks. The Standards are crew height which is a few inches taller than our Micro-Crew height socks. Our tactical models only use wool that is sourced from within the US and are designed to meet military uniform standards. Both models are equally durable however, none of our "light" models have cushioning, they are thin and lightweight all around. If you're looking for a sock that is cushioned but still nice and lightweight you should consider our "light cushion" models. The T3005 or #1657 are both light cushioned options!