Filter Reviews
Fit
Quality
Feel
Blisters
Customer Service
Cushion
Problem
Support
Socks
Feet
Shipping
Work
...
Service
Warranty
Pair
Keep
Regulate
Moisture
Blisters
Customer Service
Cushion
5 star rating

4 star rating

3 star rating

2 star rating

1 star rating
Good first hole 7 days e mailed you last year and this year, no response
Review by Bill F. on 16 Dec 2019
review stating Good first hole 7 days e mailed you last year and this year, no response
I have bought over 35 pairs of socks from darn tough. Saved my foot. Thank you. One thing is that your guarantee is extremely and non exhistant and very very difficult. Been denied exchanges at two stores and sent you a few emails with no response. Great product. So far a big zero on your follow thru. Guess that happens when you get too big bought my first pairs in 2013 after heart surgery. Saved my foot.again thank you ! Even my cardiologist wears your socks and refers them to other patientsI'm still holding on to most of those which all have holes. I'm a farmer and on my feet from sun up to sun set 365 days a year. I average 15000 steps a day. Good sock. S...... back up of your guarantee. Sorry for this I know how reviews hurt but I've tried even use ing our good friends name who are friends with the owners but nothing ............tic tic tic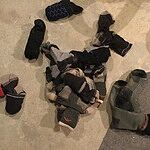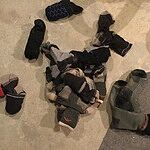 Comments by Store Owner on Review by Bill F. on 16 Dec 2019
Hi Bill, thanks for your note! It looks like we replied to your email on the 16th and apologize that our response was not received. Perhaps it landed in your spam or junk folder? Either way, we most definitely got you covered by our Lifetime Guarantee! Here is the link to our website and online claim form,
darntough.com/pages/our-guarantee
If you need any further assistance please don't hesitate to reach out,
877-327-6883
.
Thank you!
Darn Tough Vermont Support Team
Great socks
Review by Carlos P. on 24 Feb 2018
review stating Great socks
A+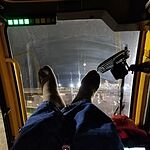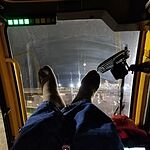 Love the socks would like
Review by Edward R. on 6 Jul 2020
review stating Love the socks would like
Love the socks would like to see more styles in black
If you are reading this...
Review by Jerold W. on 17 Jun 2020
review stating If you are reading this...
Buy some DARN TOUGH socks NOW! I own 5 pairs now and love them all.
Superb
Review by Matthew C. on 27 May 2020
review stating Superb
Thanks
Q: You do not have the all black available in a M, which is your recommendation for size based on my shoe size (8-9). I need the all black for work though. Can I wear a size S comfortably?
A: Hi Chris, due to the snug, performance fit of our socks we don't usually recommend sizing down. If you shoot us an email at
support@darntough.com
our support team can help you hunt down the style, color and size you need either with us or one of our authorized dealers!