Filter Reviews
Size
Fit
Weight
Problem
Thickness
Durability
Comfort
Wear
Padding
Colors
Quality
Sweat
...
Look
Performance
Feel
Runs
Customer Service
Work
Pair
Cushion
Socks
Feet
Buy
Shipping
Problem
Thickness
Durability
5 star rating

4 star rating

3 star rating

2 star rating

1 star rating
AWESOME SOCKS!!!
Review by Cavan S. on 30 Jul 2019
review stating AWESOME SOCKS!!!
I absolutley LOVE Darn Tough's socks. I wear the no-shows at home during my leisure time and they are absolutely fantastic! I don't sweat at all in them and the cushioning is spot on. I highly recommend these for casual wear. I also use their work socks to great effect at my job, they have saved my feet!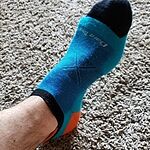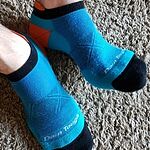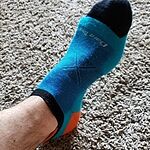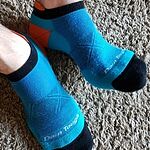 My go to socks - Darn Tough
Review by Charles M. on 11 Apr 2018
review stating My go to socks - Darn Tough
Having many DT socks. This was first time trying the vertex no show. Right amount of cushion. Like the design and feel of sock. Sock has held up well so far and moisture dissipates well.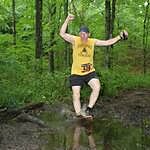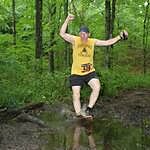 Cold feet!!
Review by Stacy Z. on 2 Jul 2020
review stating Cold feet!!
I got these for my husband! He is over the moon with these !! He has weird feet they are always ice cold !! I'm talking even in the middle of in Texas he still wares 2 pair of socks !! But he has been wearing these (just one pair at a time) for the last week in Pennsylvania !! He told me the other day he can't believe his feet are not cold !! He is just blown away by that and the comfort, fit, and quality!! We are slowly collecting all y'all's socks lol thank y'all for such a great product!
Thin and cool
Review by Ethan B. on 1 Jul 2020
review stating Thin and cool
I wear for work and everyday. Very comfortable as a cycling shoe sock on my Peleton.
Best socks on the market
Review by Erik L. on 30 Jun 2020
review stating Best socks on the market
Literally cured my life long sweaty/athlete's foot issues. I have over 20 pairs now and I will never buy other socks.