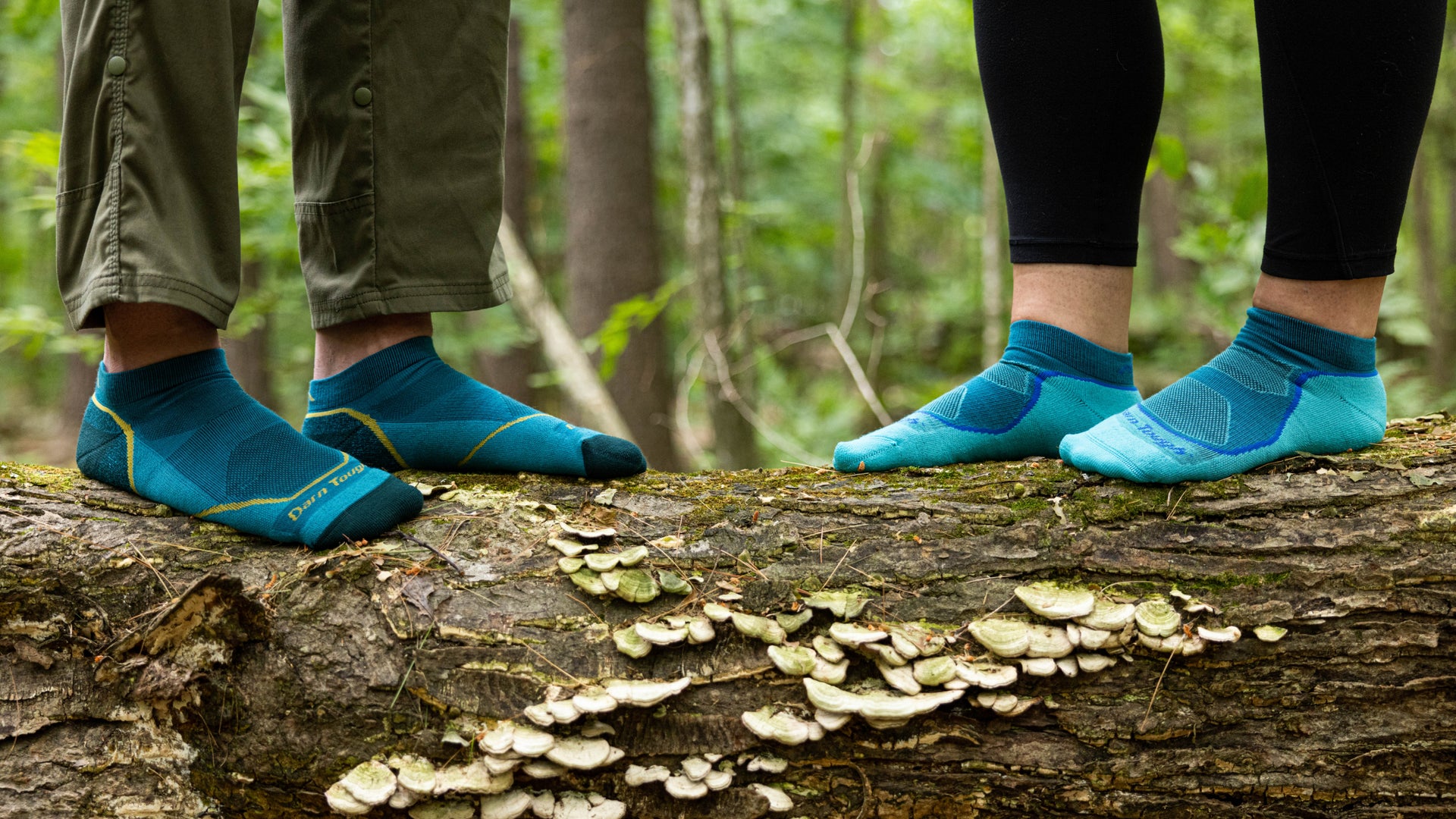 The best no show socks that keep your feet comfy all day long. Featuring ankle, hidden, and invisible heights, when your shoes are on, these thin Merino Wool socks are gone.
We knit these low-cut socks in three heights to cover a range of footwear. Our ankle no show socks sit just below the ankle bone and won't show much above a casual sneaker. In our hiking, athletic, and running sock categories, this height features a heel tab for extra protection against blisters. Select styles are also cushioned for additional comfort, durability, and rebound.
Hidden socks feature a lower profile to keep them invisible under loafers, clogs, and other low-top shoes. Lowest of the low are our invisible socks, perfect for disappearing under dress shoes, flats, and boat shoes. Both the Hidden and Invisible heights have a silicone-free strip on the inner heel, for no show socks that stay on and don't slip down. 
Shop our selection of Men's No Show socks and Women's No Show socks.